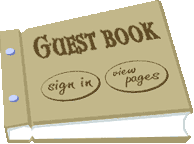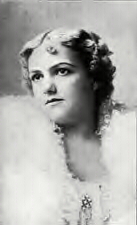 Some Names in Grammy's Life

as I try to trace the family tree and make some sense of it all...These names were listed in the back of my mother's baby book.  They are referrered to as they would have been related to my mother:

(Marlane Morin)

Great Grandmother and Grandfather Fox

Great Grandmother Walters

Great Grandmother Strang and Pop

Great Aunt & Uncle Annie & George Henderson (sp?)

Great Great Aunt Annie Greir (sp?)

Great Great Aunt Veda and Uncle

Great Aunt Josie & Uncle Richard Hatch

Great Aunto Harriet & Uncle George Walters

Great Aunt Eva & Uncle Archie McKie

Great Aunt Ruth and Uncle Jimmy Maurice (?) Walters

Great Aunt Lillie Fox and Uncle Bill Fox

Great Uncle James Fox and Aunt Carol

Great Uncle Louis Fox

Great Great Aunt Celie

Louis and Cora Bell were my mother's great grandparents, (Marlane Morin)

They were the parents of Lillian Fox who married George Thompson and were my grandmother's parents, (Marion Thompson), and my mother's grandparents.

We are trying to figure out the relationship of Della May Fox to Louis Fox~ Della was born in 1870 in St. Louis, Missouri, while Louis Fox, my mother's great grandfather, was also born in 1870, New York.

If Della's sister, Lillian Fox, (if it's the same one mentioned in the above listing), was my mother's great aunt, I can only deduce...Nothing!  I need to keep digging. :)

Now, here's an interesting name that I have no clue about, but my mother always remembered as being a relative because the name struck her as unusual:

Barzillah Knight

My mother thinks this person is on the English side of her mother's family history.  That's a whole other story!

...Plenty of encouragement came from the sidelines, her aunt Della Fox, who with Nat Goodman invented a headliner called "The Della Fox Curl." The Bridgeport Sunday Herald, December 9, 1956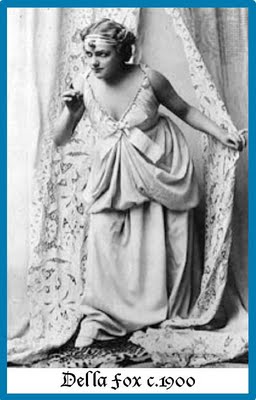 Born in St. Louis, Missouri, on October 13, 1870, Della Fox began appearing in juvenile theatricals while a schoolgirl. At age 13 she made her first professional appearance in an adaptation of a Frances Hodgson Burnett story. returned to performing in the 1912 season and gave her last performance in April 1913. Fox died in New York, New York, on June 15, 1913.
The play toured in the Midwest and Canada between 1883 and 1885. For the next five years Fox sang with a succession of touring opera companies, her professional skills benefiting especially from her training in the company of Heinrich Conned. In February 1890 she made her New York debut at Niblo's Garden in The King's Fool. In May of that year she played opposite DeWolf Hopper in the operetta Castles in the Air, and their joint success led to their appearing together again in Wang (1891), Panjandrum (1893), and The Lady or the Tiger (1894). Fox's first true starring role came in The Little Trooper in 1894. She subsequently performed in Fleur-de-Lis (1895); The Wedding Day (1897), with Lillian Russell; and The Little Host (1898). The last-named play went on tour throughout the country with Fox's own company, and her performance brought her to the pinnacle of success. She was said to be for a time the highest paid performer on the American variety stage. Her diminutive but plump figure helped project the winning impression of a precocious child, and her "Della Fox curl" was imitated by girls across the country. From 1899 she suffered intermittent bouts of ill health, brought on in part by abuse of alcohol and drugs. In 1900 she married Jacob D. Levy, and thereafter she appeared on the stage but seldom. . She returned to performing in the 1912 season and gave her last performance in April 1913. Fox died in New York, New York, on June 15, 1913.
More about Della Fox:
"Others who performed before the 10-20-30 audiences were Sophie Tucker, Eugene Cowles, baritone; Della Fox, who originated the fishhook curl which graced many feminine foreheads for some time, and Charity Simpson, a Gypsy Rose Lee of long ago. "
www.webster.edu/~corbetre/dogtown/history/dispatch-highlands.html
"The group recruited Della Fox (below, right)to play Editha. She went on to become the famous "girl with the curl," parlaying that sartorial splendor into a successful career."
www.webster.edu/~corbetre/dogtown/history/dispatch-highlands.html